Atomizing Nozzles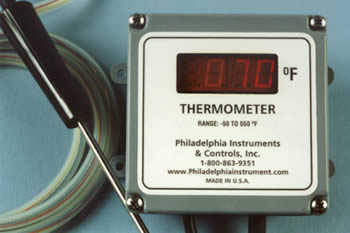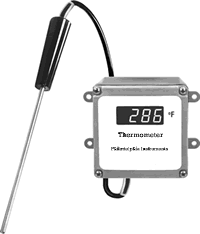 Precision Calibrating Thermometers
Copper Case Candy Thermometers
Philadelphia Thermostats and Temperature Controls

Philadelphia Industrial Thermometers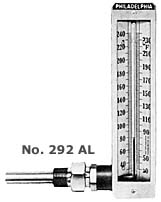 Separable Sockets and Test Wells
Flange Connection and Brine Tank Thermometers
5½" Scale Submarine Thermometers


Promotional Items
Morco Specialty Advertising






Years of research have kept us abreast of advances in thermostats and controls. This web site shows a few of the hundreds of types which we manufacture.
All instruments are made to meet the specification of each individual requirement. Under Quality Control only the highest grade of materials and skilled labor go into the manufacture of these instruments which assure extreme accuracy and sensitivity, required by Industry today.

Did you know?

The first half of the eighteenth century marks the real beginning of both the technology and the science of heat. In these fifty years it became clear that heat could be employed to do useful work, replacing that of men, horses, wind, or falling water. These had been the only available means to do significant work throughout human history. Theoretical ideas, which were clearly formulated by the end of the century, began to develop before 1750. The two most important of these were the suggestion that heat might be conserved and the distinction between amount of heat or quantity of heat and quality of heat. Quality of heat is what we now call temperature and the study of temperature is called thermometry. The study of amount of heat is called calorimetry.